by Leo
What is The Suite Life? To me, it's a way of living that has its own style. It's my style. It might be your's, too. Traveling with ease, understated luxury, at home anywhere, local connections, simplicity as sophistication and authenticity. 
The Suite Life, as I have lived it is, one that accommodates the new creative class and the globally minded business class.  
Where I Began…
I left my home town, Milan (Italy) when I was 23, setting out to live in cities that are the most alive and priciest in the world: London, Rome, Paris, Cannes, San Francisco, Los Angeles, New York…with practically no money. 
Always intent on making the best of scarcity, especially space, I mastered how to live in style without destroying my wallet and no, not that tacky, trying-too-hard style, but rather, in that easy, understatedly chic style that the European old money classes do so effortlessly. Today I would say this lifestyle suits a new creative and business class that, for the sake of consistency, I like to call the New Chic. 
As I began to build a name for myself as a boutique hotel concept designer and a "Master of Space" I applied the same "Suite Life"  principles that I had developed over time and simply expanded it.
At times, I've had two to three suite-sized 'homes' across four different countries and way before Airbnb was even in the picture, I was exchanging my (meticulously designed & stylishly furnished) city apartments with others who sought after the same, simple, stylish nomadic lifestyle that I was living. This is how I founded the original short-stay apartment suites business in NYC in 2007 but more on that in a different post… 
MY SUITE LIFE CONCEPT
The key idea is simple. Living small and in style in the best neighborhoods of big cities around the world. 
What does Living Small mean exactly?  It's an approach, a philosophy, that can be applied to travel and to the urban lifestyle. From suitcase packing to your closet to what bed you sleep on and where, it's about living grand within an economic space without sacrificing the basic needs and functions of normal living like entertaining friends, cooking, relaxing in a cozy home, and sleeping like a baby anywhere in the world while traveling for work or play.
Over the years, I've my own projects, too. My first challenges were, how to design each square inch of these shoe box apartments so that it had the basic functionalities that I needed to live comfortably while retaining an overall sense of style that felt cozy and still sexy.
I applied this experience to develop interiors of small apartments, as small as 400 sq. feet and priced for that size in big metropolises, so that they felt like double the space and comfort of the space and at half the cost. Click to read more on Why We Focus on Small City Apartments.
THE LIST
Let's deconstruct the parts of my lifestyle in an effort to provide an example, and therefore, a presentation and explanation of what The Suite Life is. Click on each image to learn more.
PIED-A-TERRES FOR THE SUITE LIFE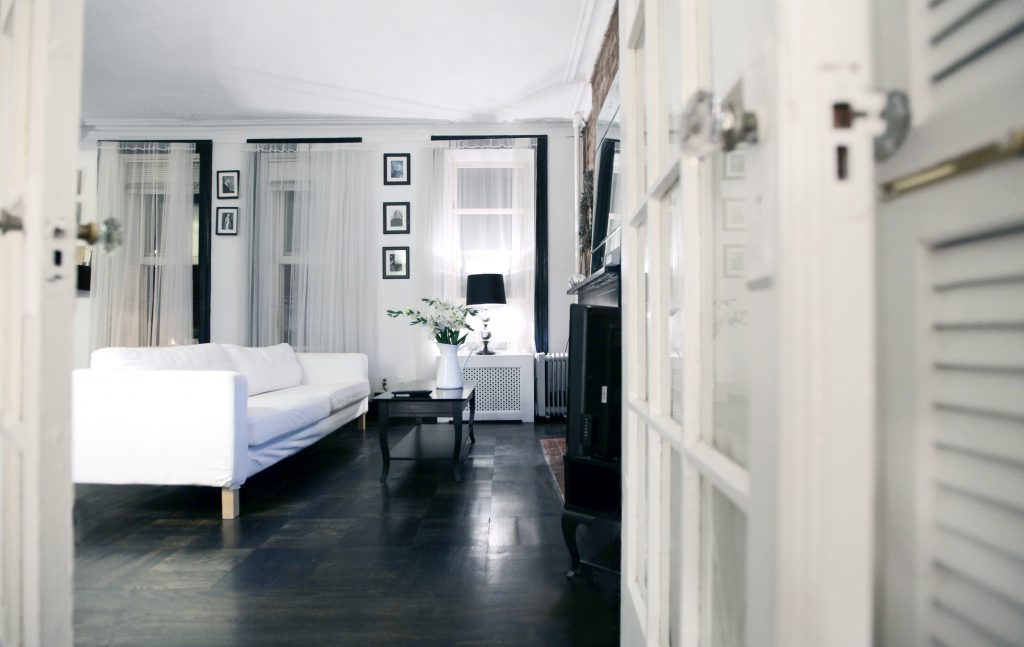 MY NEW YORK SUITE LIFE

THE PERSONAL SUITE DETAILS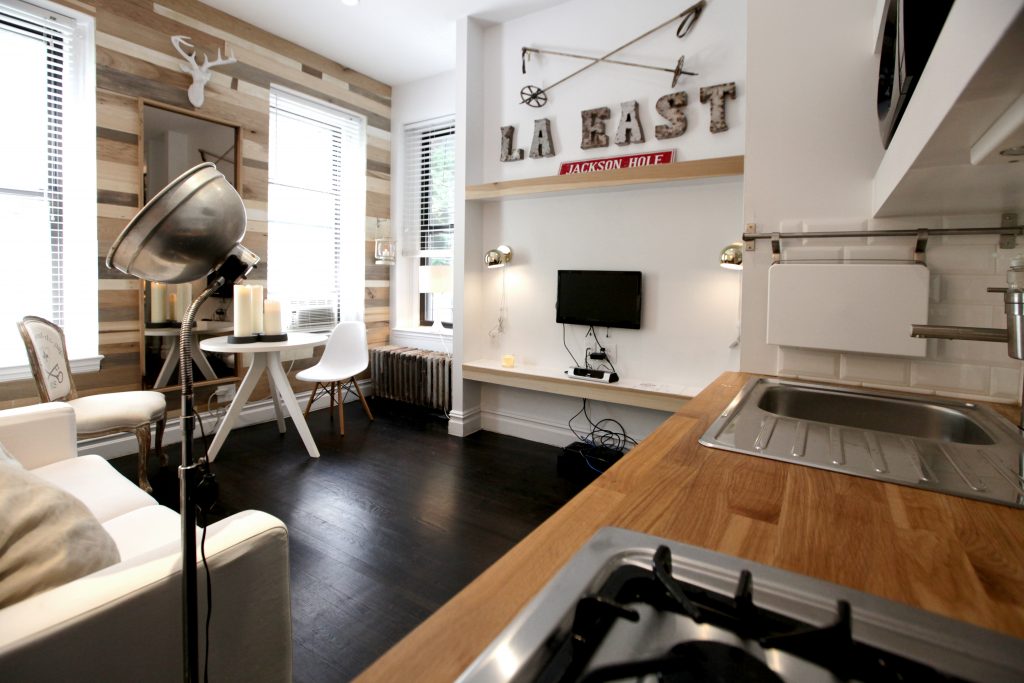 HOW I SLEEP & REST WELL
MY BAGS & TOTES
HOW I RELAX & RECHARGE
SIMPLIFIED WARDROBE